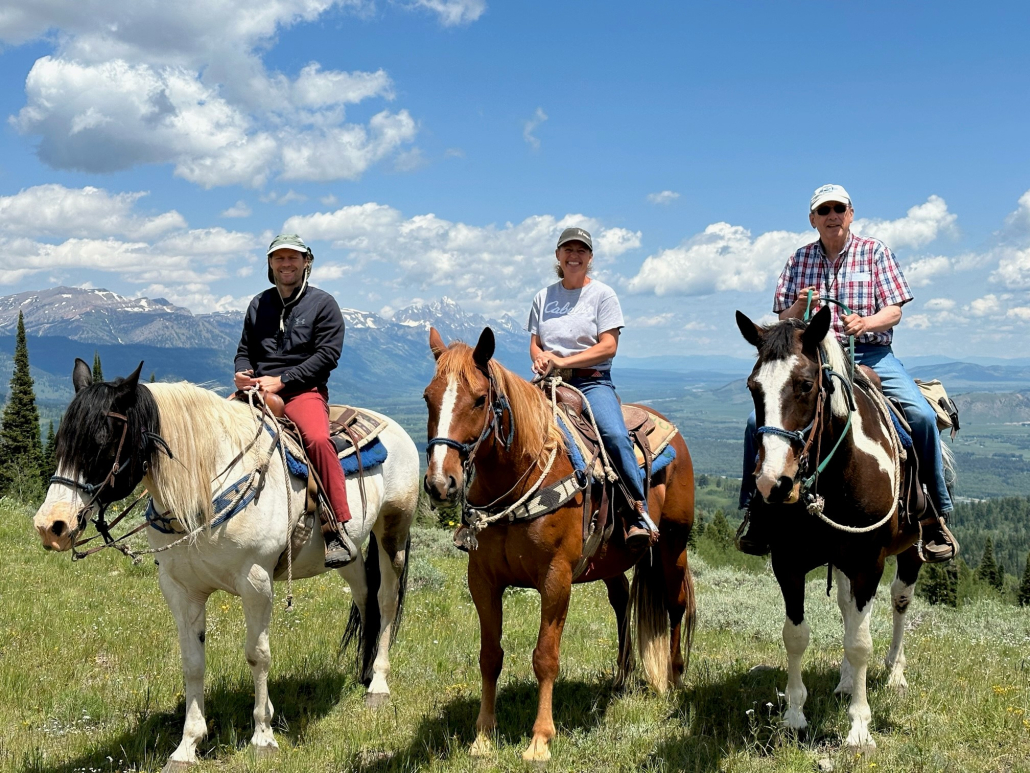 If you are looking for a secluded, off the beaten path horseback ride, come experience North Fork Trail Rides. Our location sits just south of Teton Pass, 19 miles southwest of Jackson.
The rides we offer take in some of the most breathtaking scenery you will find anywhere. Along the ascent to 360 degree views of the Snake River Valley & Grand Teton Mountain Range are shady forest trails, flowery meadows, abundant wildlife, and on many rides, exciting water crossings.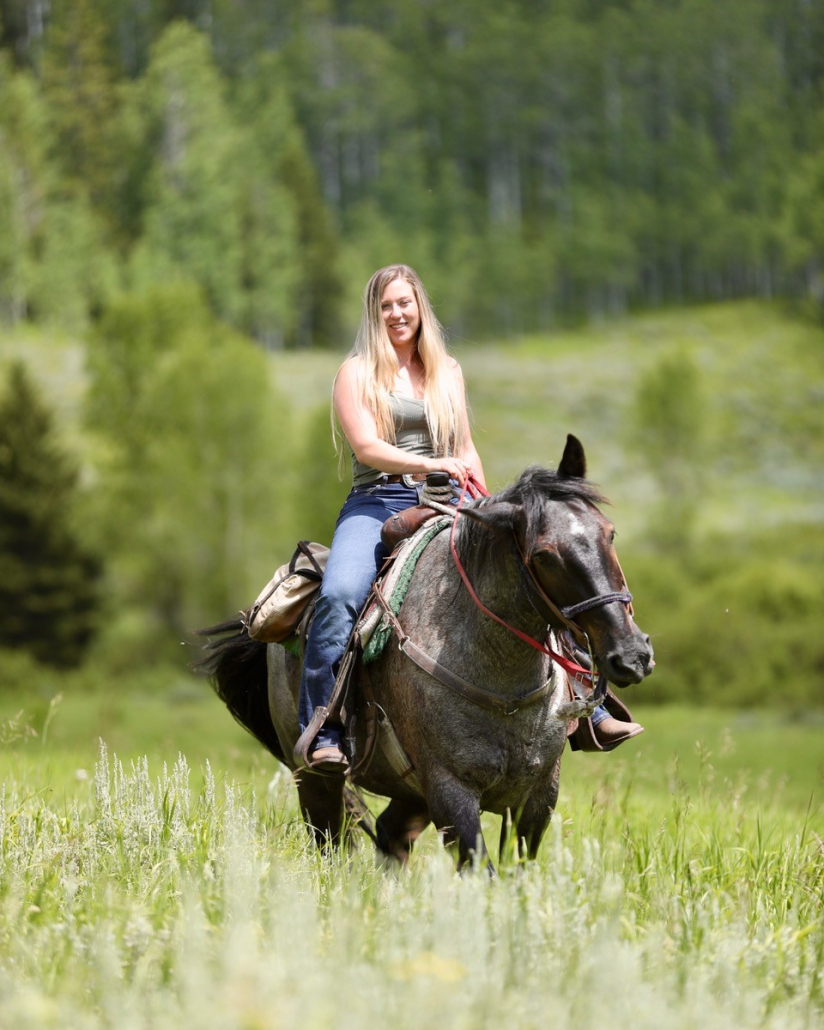 We have trails for all levels from beginner riders to more experienced.  Group sizes range from two to eight riders.  Most rides are small groups, and we cater to giving each person a personalized horseback riding experience they will cherish for years to come.
Wildlife is abundant in the area, and we regularly see Elk, Mule Deer, Moose, Red Tail Hawks and Bald Eagles as we explore the trails of the Snake River Mountain Range.
Several of our trails have spectacular views of the Teton Mountains towering in the distance. As you ride along these trails, you'll experience many of the same views and trails that the early explorers and mountain men did as they explored the Jackson Hole Valley while trapping beaver.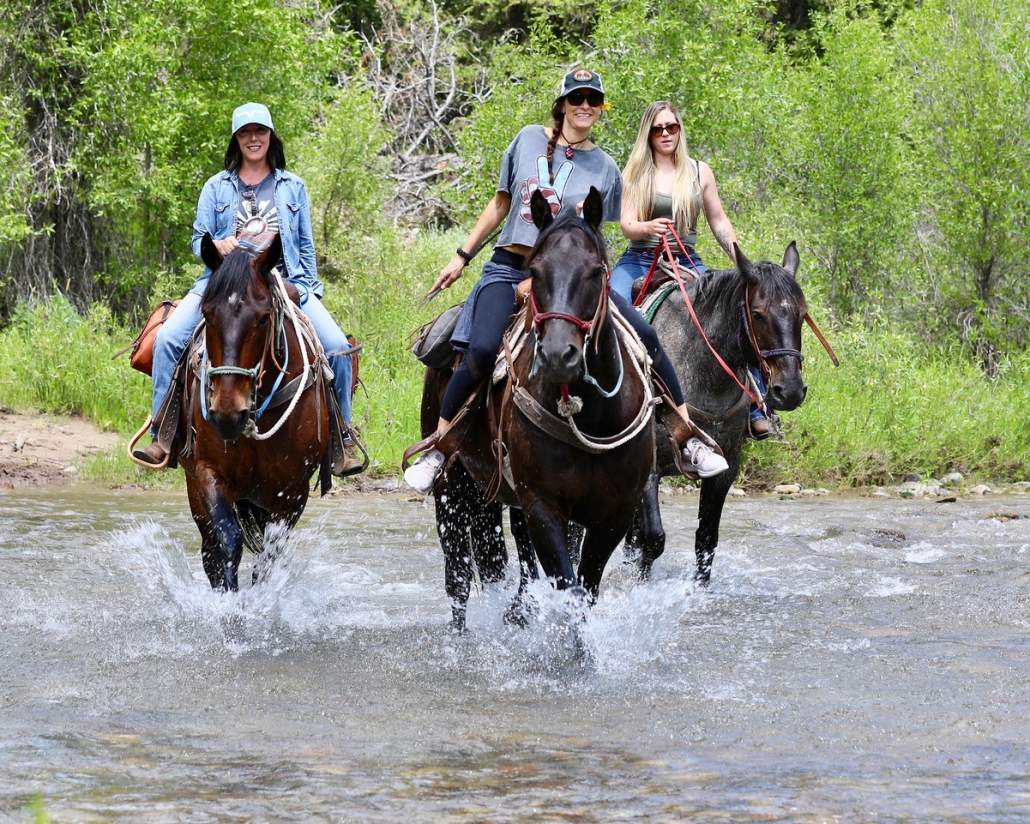 Safety is a main priority, and you will be matched with a horse to accommodate your riding ability. Your guide will select a horse that best fits your riding experience. Your saddle will be adjusted to ensure that you have the most comfortable ride we can provide.
Ages for riders is 6 years and up for a 1-hour ride. Kids 8 and up can go on a 2 hour or half day ride and riders 10 years old and up can experience the all-day ride.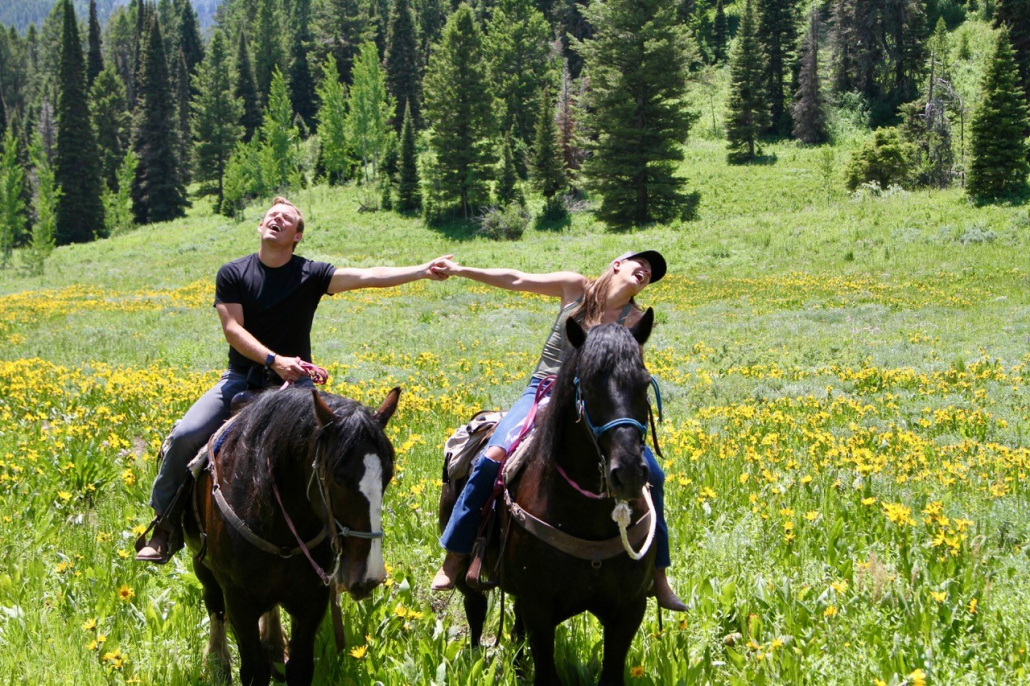 In consideration for our horse's health and well-being as well as the rider's safety the weight limit for our 1-hour rides is 285 lbs. All other rides 2 hr. ½ day and all-day rides have a weight limit of 265 pounds.
We take pride in owning all our horses and stock and most have been with us for many years. Horses are to be always ridden at a walk and riders must maintain control and proper spacing between horses while on the ride.
What To Bring For Your Ride
Long pants
Closed toe shoes or boots (no sandals)
Sweatshirt or light jacket
Camera
Sunscreen
Bug Spray
No backpacks (we will provide saddle bags for carrying personal items)
Your Safety and Enjoyment are our top concern. All of our summer trail rides and pack trips are first class with professional Guides, Wranglers, deluxe camps, high quality meals, and personalized attention to every guest. Our horses and mules are the finest in the business and our equipment is always in excellent, dependable condition.
A-OK Corral is now North Fork Trail Rides
Our name & location have changed, but the people, horses, and commitment to providing you with the best possible experience remain the same!