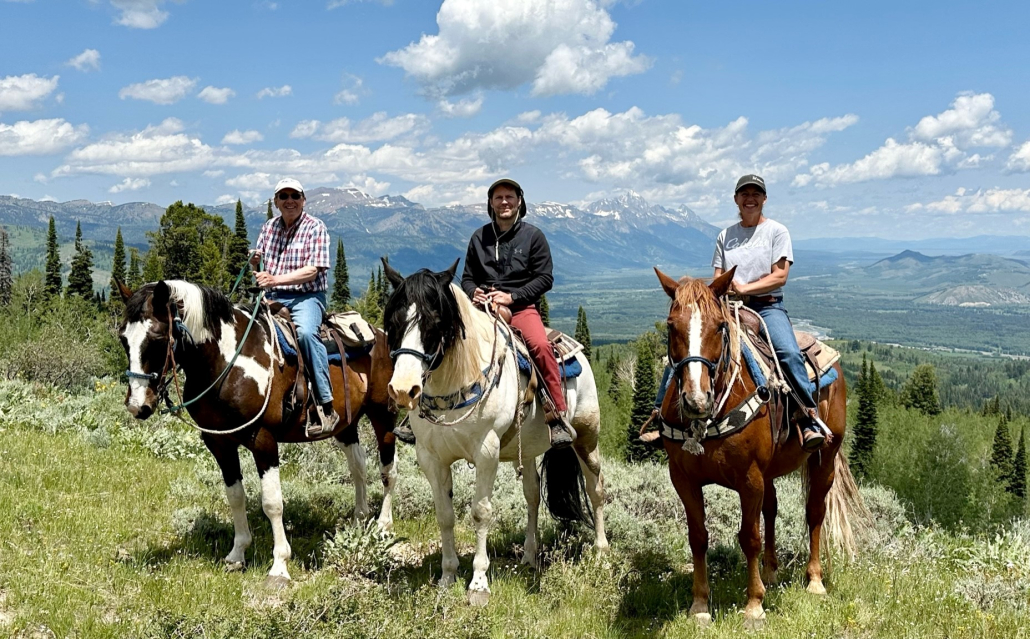 Group sizes range from 2 to 8 riders. We cater to smaller groups in order to give each guest a personalized horseback riding experience that becomes a cherished, unforgettable personal memory. We regularly see Elk, Mule Deer, Moose, Red Tail Hawks and Bald Eagles along the trails, stopping to soak in these magical moments and take pictures.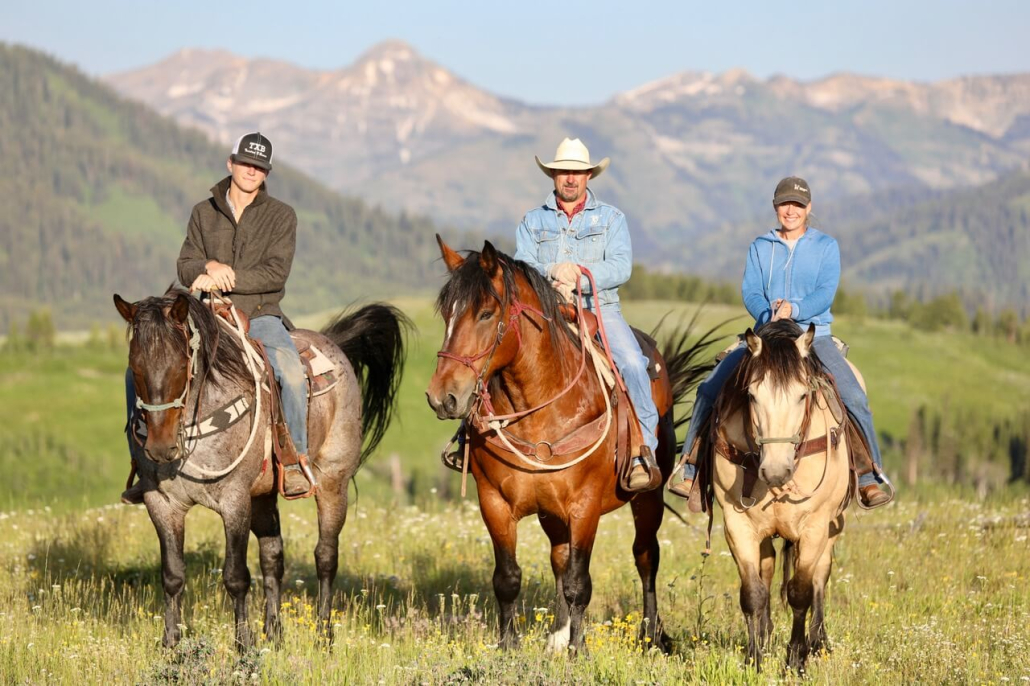 Our Wranglers are experienced and our horses are well mannered, strong and mountain wise. We have horseback riding options for riders ages 6 and up with abilities from beginner to advanced. Rest assured, you are in good hands with horses and a team that have worked together for many, many years to offer a safe and memorable experience. Safety is a main priority, and you will be matched with a horse to accommodate your riding ability. Your guide will select a horse that best fits your riding experience. Your saddle will be adjusted to ensure that you have the most comfortable ride we can provide.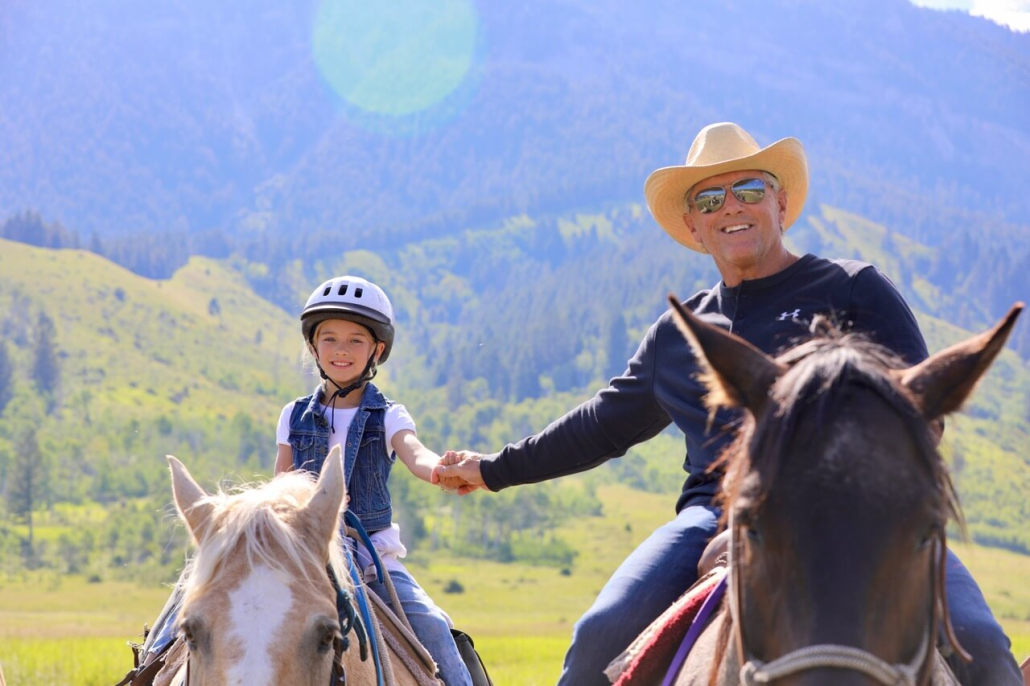 Younger riders ages 6-7 are offered a 1-hour ride, ages 8-9 are offered up to a 1/2 day ride, and 10 and up can experience an all-day ride. In consideration for our horse's health and well-being as well as the rider's safety, the weight limit for our 1-hour rides is 285 lbs. All other rides have a weight limit of 265 pounds. We take pride in owning all our horses and stock and most have been with us for many years. Horses are to be always ridden at a walk and riders must maintain control and proper spacing between horses while on the ride. Our first rides go out at 9 am with the last ride of the day returning by 5 pm.
What To Bring For Your Ride
Long pants
Closed toe shoes or boots (no sandals)
Sweatshirt or light jacket
Camera
Sunscreen
Bug Spray
No backpacks (we will provide saddle bags for carrying personal items)
Mailing Address:
North Fork Trail Riding
PO Box 1306
Afton, WY 83110